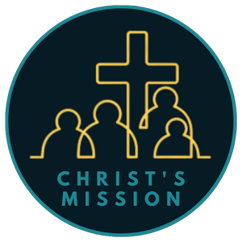 We at Christ's Mission, strive to be a vibrant and inclusive community that celebrates the beautiful diversity of God's creation. Our church stands as a haven where people from all walks of life come together to find belonging, connection, and a shared journey of faith. Here, we believe that unity is found in our differences, and we extend a warm embrace to every individual seeking a place to call home.
Celebrating Diversity:
Just as the body of Christ is composed of many parts, our community is enriched by the diversity of its members. We cherish the tapestry of cultures, backgrounds, and experiences that each person brings. In Romans 12:4-5, we're reminded, "For just as each of us has one body with many members, and these members do not all have the same function, so in Christ, we, though many, form one body, and each member belongs to all the others." At Christ's Mission, we celebrate our differences as a testament to the beauty of God's creation.
Open Arms of Acceptance:
No matter where you come from, what you've been through, or what you believe, you are welcome here. Our church is a place where acceptance is not a mere concept but a heartfelt reality. Just as Jesus welcomed and embraced people from all walks of life, we extend our open arms to create a safe space for you to explore, grow, and experience God's love without reservation.
A Tapestry of Stories:
Each individual's story is a valuable thread woven into the tapestry of our community. Through shared experiences, testimonies, and fellowship, we learn from one another and grow together. Our gatherings, events, and activities are designed to foster connections that transcend differences, forging friendships that stand as a testament to the unity found in Christ.
Serving Together, United in Purpose:
In Christ's Mission, our diversity strengthens our collective purpose. Together, we engage in meaningful service, outreach, and missions that reflect the heart of Jesus. Our shared commitment to compassion and service allows us to make a positive impact both within our church family and in the wider world.
Whether you're searching for a spiritual home, seeking deeper connections, or desiring to explore your faith in the company of kindred spirits, Christ's Mission invites you to join our diverse and welcoming community. Come as you are, and together, let's embrace the journey of faith, celebrating our shared humanity and the boundless love of our Creator.