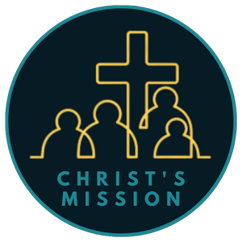 Our Mission
At Christ's Mission, we stand united in our commitment to embody the transformative teachings of Jesus Christ. Our mission is rooted in the values of compassion, acceptance, humility, and non-judgment, echoing the very essence of Christ's message. We are a community that opens its arms to all, fostering a sense of belonging where every individual is cherished and valued.
Compassion: Following in the Footsteps of Christ
"Be kind and compassionate to one another, forgiving each other, just as in Christ God forgave you." - Ephesians 4:32
As followers of Christ, we are inspired by His boundless compassion. Our mission is to extend a helping hand, offering solace to those who are hurting and support to those who are struggling. With empathetic hearts, we walk alongside our neighbors in their times of need, sharing Christ's love through our actions.
Acceptance: Unconditional Love
"So in Christ Jesus you are all children of God through faith." - Galatians 3:26
In Christ, there is no distinction. Our mission is to cultivate a community that accepts and celebrates the diversity of God's creation. Just as Christ welcomed all, we strive to create an environment where everyone feels valued and understood, regardless of their background or circumstances.
Humility: Serving with Grace and Humility
"Whoever wants to become great among you must be your servant." - Matthew 20:26
Christ exemplified humility through His life of service. Our mission is to follow His example, serving others selflessly and recognizing that every act of kindness is an act of worship. We humbly embrace our role in the lives of others, seeking to make a positive impact through our actions.
Non-Judgment: Practicing Grace and Mercy
"Do not judge, and you will not be judged. Do not condemn, and you will not be condemned." - Luke 6:37
Our mission is to live out Christ's command to refrain from passing judgment. We offer grace and understanding, recognizing that we all have our struggles. By creating a safe space where individuals can be vulnerable without fear of condemnation, we embody Christ's love and forgiveness.
Beyond the Walls: Extending Love to the Community
"For I was hungry and you gave me something to eat, I was thirsty and you gave me something to drink, I was a stranger and you invited me in." - Matthew 25:35
Our mission goes beyond the confines of our church walls. We are called to be the hands and feet of Christ in our community, reaching out to those in need and making a tangible difference. By living out our mission in the wider world, we share the transformative power of Christ's love.
At Christ's Mission, we invite you to join us on this journey of compassion, acceptance, humility, and non-judgment. Together, let's live out the mission of Jesus Christ, radiating love, kindness, and hope to all. Experience the power of belonging to a community that strives to make the world a better place, one act of love at a time.